We're half way between two major reasons/excuses for chocolate! And since it's been over a year since I focused on chocolate here, I decided it's time to share one of my favorite topics again!
This year's first major chocolate holiday was Valentine's Day!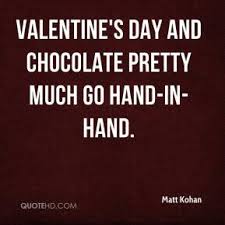 And when my sister and I had our chocolate store in Seattle, it was by far our favorite holiday! We're still chocoholics and any excuse for chocolate works.
And since chocolate doesn't keep, even now, we watch for those chocolate sales!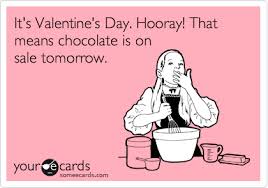 And the second holiday, Easter, is just ahead!
 The advantage of those Easter bunnies being hollow is that we can eat more than one!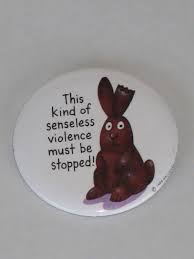 And how do you feel about this image?
( By the way, we'll be watching for those after-Easter chocolate sales too!)
 And here are two of my favorite quotes!
Chocolate and/or Love! 
If chocolate isn't your thing, what is?
What gives you that rush?
Is there anything that would be difficult for you to indulge in in moderation?
I'd love to hear from you!