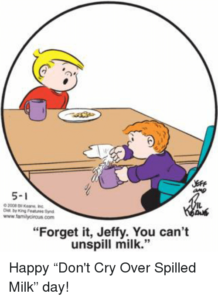 Who knew?! I didn't!
Today, February 11th, is a holiday based on our English language idiom crying over spilled milk, which means to be upset over something that cannot be undone.
I don't know about you, but I think I need this.
We all need a little reminder sometimes-to take a deep breath, clean up our mess and move on. It will be okay.
We have all made regrettable decisions in our lives. And while it is important to
apologize to people whom our bad decisions may have affected,
set things right for them, and
learn from our mistakes,
we should also ensure that we don't spend more time than necessary on regret.
Regretting Regret
Studies show that long-term regret (including disappointment, remorse, shame, anger, and embarrassment over our actions) can have a negative effect on our mental and physical well-being. By focusing energy and thoughts on a past event, it can stop us from re-engaging with life and can often cripple our decision-making process.
Holding on to regret can also be stressful to our body by its impact on our immune system. Studies also show that regretful people are
more prone to being sick,
have more mental health issues, and
tend to attract fewer people socially.
Yes, "Don't Cry Over Spilled Milk Day" is real! We can all use a day to remind us to take a moment and just breathe. Breathe deeply and let all the outside influences fall away for a few seconds.
We can reconnect  with our inner peace, with our spiritual bearings and with the power within us.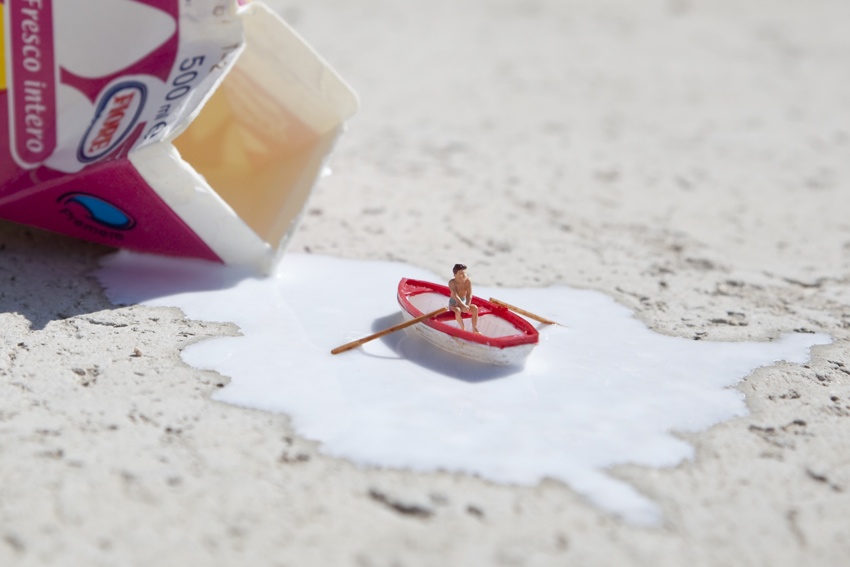 This is a great day to remind ourselves not to sweat the small stuff! And when we find ourselves sweating the small stuff anyway, we know that we need this holiday!
I hope this "holiday" finds you calm, centered, and happy!