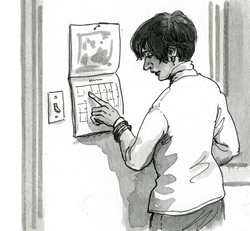 I love looking at a brand new calendar!
As I look at the pictures and the day the holidays and my birthday will fall on, I love seeing all the white spaces.
Each square is ready and waiting for me to write whatever I want.
And I know in a year, I'll be looking back at all those spaces that used to be white and they will have the record of my days of the year.
Before we begin filling in those white spaces, we need to make sure
our mind is clear,
our heart is ready, and
we have nothing holding us back.
The New Year sits before each of us like a big, blank canvas.
And this is a perfect time to reflect on our lives as they unfolded this past year.
It's a perfect time to decide what baggage we want to release as we move into our new year.
And learning to let go is the first step in creating our new life.
A blank canvas (a clean slate, a new page!)
begs us to not waste it,
not to clutter it up with minutia,
not to let it become dreary or boring.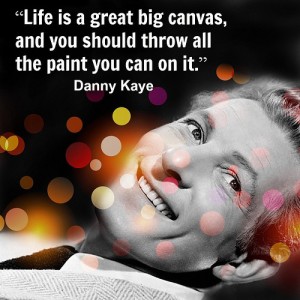 We can add
color and contentment and
peace and plenty, and
harmony and happiness.
If change seems difficult, it's only because we don't believe we can do it. We falsely assume that life just is what it is and that we are destined to continue in the same patterns as always.
But science has proven again and again (and our hearts know this!) that change is possible. And it begins with the belief that it is possible.
Belief fosters hope.
Hope fosters action.
Action can move mountains!
I'll bet that if you look back at 2015 you will see that you handled many hardships and difficulties. And even if you're going through one right now, you know there's a light at the end of tunnel because your past proves your ability to overcome it!
So let's get the paint out and create a fun, colorful and exciting new year!
You know you can  do it and so do I!